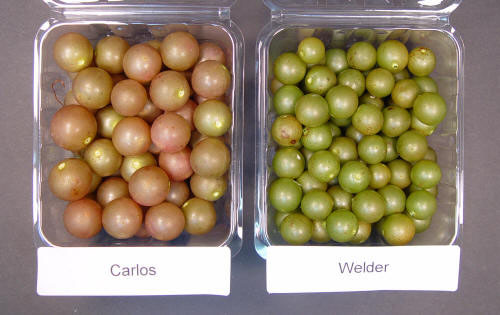 History
'Welder' was introduced by Henry Welder of Tavares, Florida in 1972. The origin of 'Welder' is unknown, it was an open pollinated seedling discovered in 1957.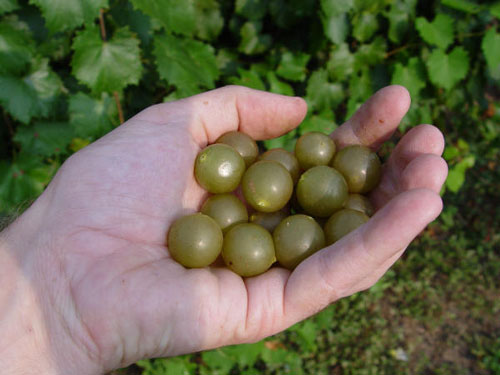 Comments
'Welder' did well in this test with high yields of good quality berries. It is a little smaller than 'Carlos', but had a higher sugar content and better fruit rot resistance. It might be worth trialing by growers in south Georgia looking for a replacement for 'Carlos'.
Clark (2001) noted a lack of hardiness in 'Welder' in Clarksville, Arkansas, so avoid planting 'Welder' in the northern muscadine regions.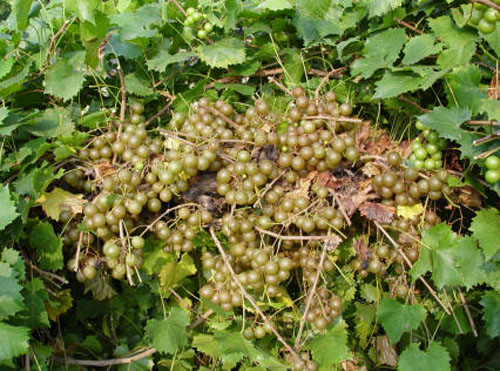 ---
Average Berry Quality in Tifton, GA Trials
| | | | |
| --- | --- | --- | --- |
| Cultivar | Berry weight (g) | Berry diameter (mm) | Soluble solids (%) |
| Welder | 4.0 | 18 | 15.8 |
| Carlos | 5.3 | 20 | 13.8 |
Cultivar Attributes in Tifton, GA Trials
| | | | | | | | |
| --- | --- | --- | --- | --- | --- | --- | --- |
| Cultivar | Vine vigor | Leaf disease | Berry rot | % Full crop | Harvest period | Ripening | % Dry scar |
| Welder | high | slight | medium | 90% | midseason | even | 50% |
| Carlos | high | slight | high | 90% | midseason | even | 90%   |